Best Foods to Keep You Warm In Winter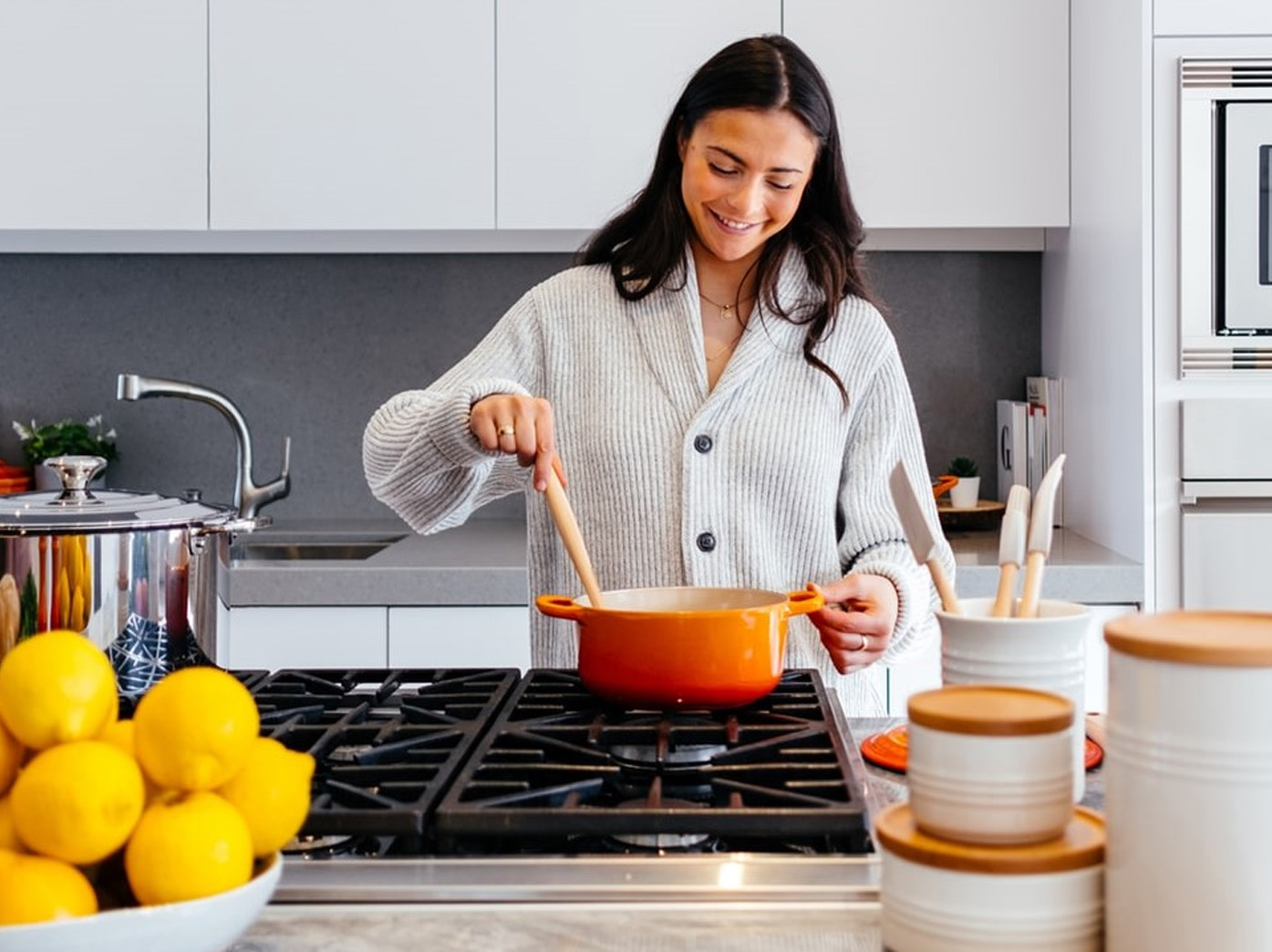 Winter has more to it than warm blazers and cozy blankets. This is the season when people get confused between healthy foods and those that are tasty. Well, not every tasty food needs to be healthy right?
Winter coldness can reduce the energy in our bodies, and this is one of the reasons why we need to include foods that keep our bodies warm. We often stock our pantries with heavy foods, most of which are rich and comforting but nearly healthy.
Remember that food can be the cause, and also be the cure for many illnesses. Foods that take longer to get digested can help increase your body temperature, thus making you feel warm. So, people can include foods that are rich in proteins, fats, and carbohydrates during winters as they take a long time to digest. Red meat, chicken, eggs, Paneer, etc. are some of the foods you can include in your everyday diet.
Here is a list of the best foods to keep you warm in winter. These foods are not only healthy but also help you keep in shape.
Nuts and Dried Fruits – Best Foods to Keep You Warm
Most of us love to have cereals with milk for breakfast, as it helps us stay energetic for the rest of the day. In order to remain charged up and warm the whole day, you can include nuts in your breakfast. You can add walnuts or almonds or even pistachios to your breakfast menu. Instead of having just cereal with milk, you can even try having oats porridge with dried fruits.
Spices not only helps us stay in shape but also add a unique flavor to every dish they are used in. Spices like pepper, cumin, asafetida or fenugreek are also known for their herbal properties. People often catch a cold during winters and the use of pepper in soups is said to help in keeping the cold away.
You can make a hot chicken soup and add a dash of pepper powder to it. This is not only appetizing but also warms up your body. All you need to have is tender and fresh chicken handy. If you wish to have a warm chicken soup during winters but cannot step out, you can easily order fresh cut chicken online from websites like Deli Chic. You can as well order some heat and eat starters as well!
Red meat is known as a very good source of iron. Iron is not only important to carry oxygen to all parts of your body; it also helps maintain the right body temperature. People who are suffering from low iron levels often suffer from cold feet or hands and get tried pretty quickly. Red meat can be included in your diet as it provides vitamin B12 to your body, which improves the health of your nervous system and boosts immunity as well.
Tulsi or Ginger – Best Foods to Keep You Warm
Tulsi and ginger are two herbs that are used worldwide for various purposes. The herbs are known for their medical properties and are being used to treat various health conditions for decades. Tulsi is known for its anti-bacterial, anti-viral and antibiotic properties. You can have a hot herbal tea made with Tulsi to remain healthy. You can add a dash to honey to the tea. The herb can also be used in salads and dips. Ginger, on the other hand, can be consumed as a tea or can be added to curries, salads and more. People who have a bad throat often have a piece of raw ginger.
Turmeric is known for its medicinal properties and is rich in antioxidants as well. The rich yellow colored powder can be had with warm milk to remain warm during winters. Turmeric is also used in curries as well. You can make the turmeric powder while marinating Paneer or chicken. Just take fresh chicken, marinate it using chili powder, turmeric, salt, fresh greens, and olive oil. Let it rest for a few minutes and cook till chicken turns tender. This dish not only keeps you warm but is quite filling as well.
Leafy and Root Vegetables
You can include healthy and nutritious root vegetables like carrots, beets, onions in your regular diet. Leafy vegetables like spinach and Amarnath too, have good fiber and are a rich source of vitamin C and beta-carotene. These not only keep you healthy but give you the energy to get through the day.
If you are one of those who suffer from cold hands and legs during winter, you might be suffering from iron deficiency. Cold winter nights or days can be hard for such people. Consuming foods that are rich in the iron not only warms up your body but keeps you active as well. You can include lean meats in your lunch or dinner as the iron in them is absorbed by the body more when compared to plant-based foods.
Eggs are rich in vitamins and proteins and help with fighting body infections that commonly occur during winter. You can include egg whites in your breakfast every day!
Cereals like Bajra, Makki, Ragi, and Jau can be included in your everyday diet. You can add these to your roti, as these are full of minerals and nutrients and also keep your body warm. Likewise, the use of pulses like Urad dal or Moong dal is also known to be beneficial during winters.
Nothing much better than a bowl of hot soup on a cold winter day! Soups not only give you warmth but also help you deal with common health conditions like cold and cough. One of the best foods to stay healthy and warm in winter is soup.
Most of the people try to follow the adage and take whiskey or other kinds of alcohol to keep themselves warm. But, these lower the core temperature of your body, only providing you with instant warmness. You can instead drink a lot of water, as it does not let the body dehydrate. Water also helps with the functioning of your body, thus regulating its internal temperature.
It is important to focus on our diet during winters. Like mentioned before, include iron-rich foods in your diet like chicken, eggs and leafy vegetables. If you do not wish to step out of the house due to the cold weather, get online and order the best non-veg food via Deli Chic. You get to choose from seafood to pork to chicken. The website also has various options for those who crave for a sweet after their meal. That's all about the best foods to keep you warm.Check out the products at www.delichic.co.in.